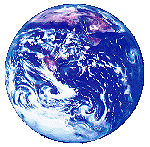 Heart and beauty
---
Skills of expert would be wider,deeper....
The highest technology,
being sharper,more advanced,
harmonized,passing times,ripened,
heart became a beautiful form.
And
love would be connected with a big ripeness.


To the World
The Blue beautiful earth,
which has just sailed for the year 2001.
After passing the languages and the frontiers,
people shake hands with others and begin talking one another.
YASUDA, thinking about our communication in the size of the earth,
is a human association with glancing.
We would open our future by the network of men and technologies.
Since the establishment in 1947,
we have been being concerned with Die & Mold manufacturing industry in a straight line.